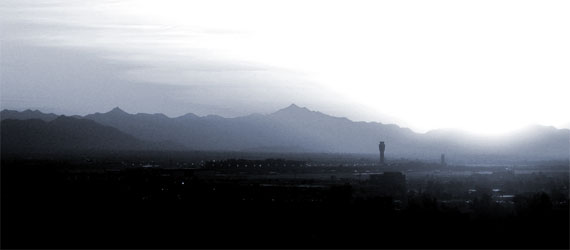 Welcome to the Attention Deficit Disorder Clinic
ADHD Treatment involves many choices and should be comprehensive to be effective:
We have specialized in Attention Deficit Hyperactive Disorder (ADHD) and Attention Deficit Disorder (ADD) diagnosis and treatment in children, adolescents and adults for thirty years.  We provide state of the art ADHD diagnosis and evaluation utilizing rating scales, interviewing, computerized testing and Quantitative EEG topographic brain mapping.  We are thorough and comprehensive, evaluating carefully for the presence of ADHD and / or other disorders.  Many other disorders can mimic ADHD (Post –Concussive Syndrome, Learning disabilities, Depression and Anxiety to name a few) or can be present as co-existing disorders.  Our ADHD Evaluation can sort these issues out to avoid misdiagnosis.

These are now very sophisticated computerized tests that evaluate for deficits in attention and impulsivity. We utlilize a battery (usually four hours) of such tests and paper & pencil tests to assess for ADHD and other disorders.
Quantitive EEG Topographic Brainmaps are also quiet effective diagnostic aids. There is research from New York University Medical School showing there is a clear subtype of ADHD and the degree of deviation from the norms for that age of child or adult.

Medication, usually stimulants, can help significantly but do sometimes cause side effects and may lose some of their potency after 2 ½ - 3 years.  They do not "cure" the disorder and would usually need to be taken indefinitely to assure optimal functioning at school, work and home.
Our services are based on those techniques that clinical research have demonstrated to be most effective. Our program is updated continually to integrate the newest strategies being developed.
Our highly skilled clinicians have years of experience specializing in ADD and provide consultation services to other professionals and agencies. We are a resource to the community, providing lectures, seminars, and workshops.
Thank you for taking the time to learn more about us. Please feel free to contact us with any questions or concerns you may have. You may explore our site using the menu to the left to find out more about ADD, how to recognize it, and about our treatment options.


Attention Deficit Disorder Clinic
Robert L Gurnee, MSW, LCSW, DCSW, BCIA-EEG, QEEG-Diplomate, Director
Telephone: (480) 424-7200
Facsimile: (480) 424-7800
Email us: add@add-clinic.com